Getting Started in Crypto
Before you dive into crypto, there are a few things you should know… Cryptocurrency is extremely volatile and the market shifts significantly each and every day. You will likely go from "making thousands" in a week, to "losing thousands" a week later – with the understanding that this is a long term investment and these fluctuations are expected.  Buying, holding, trading, and mining can be exciting, scary, fun, and stress-inducing all at the same time. If you have a high tolerance for financial risk and this sounds like your cup of tea – continue reading.
Purchasing Coins
Naturally, you'll need to purchase coins using a government-controlled Fiat currency (USD, EUR, etc.) in order to get started. The quickest and easiest way to go about this is through Coinbase. They are FDIC insured and can currently trade various forms of payment (bank, credit card, wire transfer, etc.) for Bitcoin, Ethereum, Litecoin, and Bitcoin Cash, with plans to add more in the future. Sign up here and earn $10 in Bitcoin!
Moving Coins
Once you've purchased coins, you may choose to move them from Coinbase – if so, there's a trick to doing this without paying fees. Traditionally, Coinbase will charge a small percentage to withdrawal your coins, whether you're moving them to a wallet, exchange, or otherwise. Fortunately, Coinbase has an exchange that allows you to withdraw without fees, called GDAX.
This exchange links to Coinbase and allows for quick and easy transfers between the two. The exchange itself is fantastic for trading between coins available on Coinbase. However, it is lacking in the variety that can be found on other exchanges, such as my personal favorites – low market cap coins. So, to transfer the coins out, you can simply place a withdrawal order and skip the Coinbase fees! Be sure to only send like-coins between wallets – EX: Bitcoin -> Bitcoin. If you send Bitcoin to a BCash address, you will lose your coins!
Wallets
If your goal is to store coins for the long term, I highly suggest that you look into hardware wallets, such as the Ledger Nano S or Trezor. These will keep your coins safe, offline, give you full control over your private keys. This option is infinitely more secure than storing your funds on an exchange.
There are also many software wallets available, which make storing and transferring crypto quick and simple. A few of the ones that I have used without issue are Exodus, Electrum, and Jaxx. Electrum and Jaxx also have mobile wallets. Do keep in mind that any local wallet, software or hardware, is only as secure as the system it's running on. I plan to do a more in-depth review of wallets and how to secure your funds at a later time.
Regardless of where you store your coins long-term, you are now ready to enter the world of crypto trading, purchasing, gambling, and much more!
Alt Coin Trading
Now that you have acquired some mainstream crypto, you can enter the larger alt coin market, and trade coins such as BTC and ETH for lower market cap coins. There are many, many exchanges to pick from. Many of which have become oversubscribed with the influx of newcomers to the crypto space, and some are restricted by international boarders. Personally, I have stuck with two exchanges and have generally been able to find the coins I'd like to trade on either one exchange or the other.
The two that I use and can recommend are Bittrex and Binance. At the time, Binance is still allowing new users while Bittrex has closed their registrations.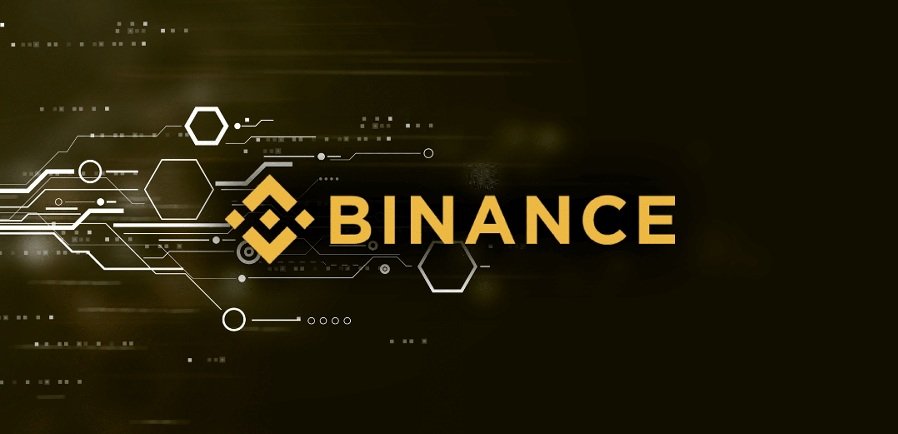 I've been using Binance more and more these days. They have a very large selection of coins that are not available on other exchanges, such as IOTA, ZRX, ICX, SUB, and more. They also have a killer trading UI and mobile application. If you'd like to sign up, please use this referral link if you've found this information helpful: https://www.binance.com/?ref=12090185.
There are loads of other exchanges, far too many to cover here. I will be reviewing these exchanges as they they relate to coin coverage, functionality, usability, application and API's, and security in later blog posts.
Mining
Diversifying into mining is the best way to hedge your overall portfolio. When the market goes down, you make money. When the market goes up, you make more money. Overall, there are three main ways to get started with cryptocurrency mining.
Building a Mining Rig
Building a mining rig is a great way to get in on the ground floor of new cryptocurrencies before they are added to exchanges. You can further optimize your ROI by alternating between the most profitable coins to mine. This is a very involved topic, so if you're looking into building your first rig, take a look at 1stminingrig.com and whattomine.com to get an idea of where to start.
Cloud Mining
Cloud mining is the quickest and easiest way to get into mining. However, this arena is full of scam artists and Ponzi Schemes, so you have to be very careful where you choose to invest your money. Fully research the company running the mining operation, ensure that they have been in business for a few years, check for proof that they have actual mining hardware (use TinEye to validate stock photos), look for actual people associated with the operation (linkedin, facebook, twitter, etc.) and look into the recent social media surrounding the company. All of these steps are very important as new scams are popping up every day, due to the rising popularity of cryptocurrency.
Two of the services that I use for cloud mining, and have proven to have a valid return on investment are Genesis Mining and Hashflare. I have a higher level of trust in these two services than others, but am still somewhat skeptical. I am only comfortable referencing them as I have recovered my initial investments from each, and am now simply taking profits. If you look into cloud mining, I highly suggest you focus on getting your initial investments back out, before re-investing or putting actual Fiat into these systems. If  you'd like to try either of these out, please use my reference links on the discounts page for a boost in power on Hashflare or 3% off on Genesis Mining.
You can calculate your potential return using mining calculators, such as Coinwarz. The thing to note with these calculations is that they are based on the current coin price, and current mining difficulty. You must factor into your calculations the rate at which the mining difficulty will increase over time, and an assumption that the coin price will also change, either for the positive or negative. Given these uncertainties, you will definitely not end up making what a majority of mining calculators state, it will likely be fewer overall coins than the original estimate. So, ensure that your expected return is significantly higher than what you plan to invest, if going down this route.
Passive Browser Mining
Coinhive made the news in 2017 after coming onto the scene with an in-browser Monero mining service. Since then, there has been a significant rise in hacks that have now become known to some as cryptojacking, due to the mining feasibility of Monero and seamless web application integration. This was done by many site owners, as a preference over advertisements, given that they are safer and less intrusive. However, attackers took full advantage and begin injecting Coinhive miners into various web application by way of Cross-Site Scripting (XSS) and similar methods, as a means to generate passive income on high-traffic websites. As such, Coinhive is now blacklisted on most ad-blocking services, and is commonly viewed as a threat by the security community.
Overall, Coinhive was just the beginning. Now, there are many services, such as CoinImp, that allow for quick and simple in-browser mining, as a means for web developers to promote their work without inundating their visitors with advertisements. This, I feel, is a great way to monetize your applications with as little impact to the visitor as possible. In fact, I have multiple crypto miners embedded within this website – with the caveat that all of which are controlled by the site's visitors.
If you have chosen to donate some CPU power while stopping by, thank you very much! 🙂
Everything Else
Now that you're set up with the basics, there's a whole new world of crypto greatness to begin to explore. Check back in for information on how to continue to grow your crypto assets, regardless of the direction the market is heading – by augmenting trading with mining, faucet collection, and much more.
---
Any and all information presented in this website is pursuant of our site's disclaimer. I am not a financial adviser in any way shape or form, nor is the information presented on this site financial, legal, or investment advice. What you do with your money is your own responsibility.